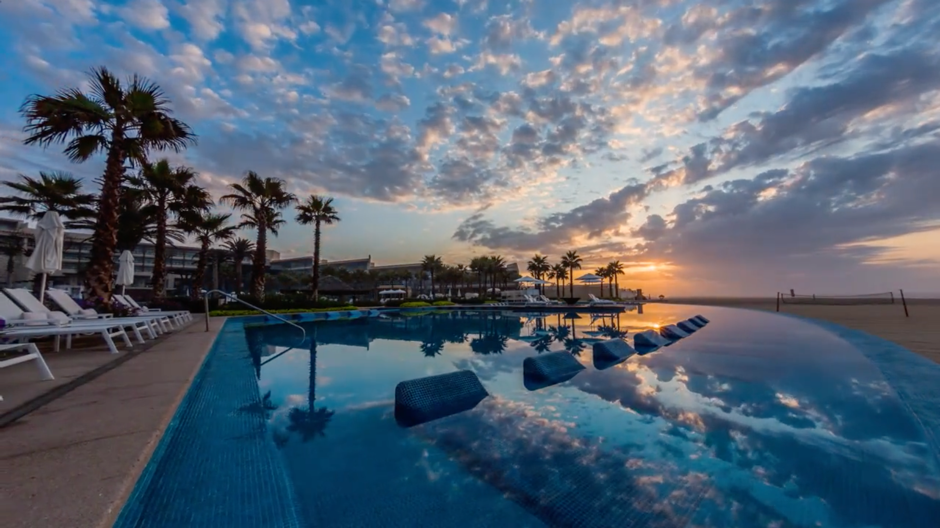 Unbeatable Opportunity With Vidanta Travel & Spera Foundation USA
WIN WIN! Take a luxury vacation and pay LESS THAN HALF THE RETAIL VALUE and we receive a percentage of the cost to help fund our work!
7-NIGHT LUXURIOUS MEXICAN BEACH RESORT GETAWAY
Pick Your Paradise for 2 adults and 2 children.
Choose from a luxury collection of lavish beach front resorts, located in five of Mexico's most beautiful destinations.
Acapulco | Cabo San Lucas | Nuevo Vallarta | Cancun -Riviera Maya | Puerto Peñasco
4-Diamond Luxury | Oceanfront Properties
12 months to book, 18 months to travel.
No Blackout Dates.
Concierge & Booking Services Included.
Retail Value up to $4,550 YOUR COST is a $2,000 Donation to The Foundation 
THIS OPPORTUNITY IS FOR A LIMITED TIME ONLY!!! 
During this offer there is no limit to the number of Getaways you can reserve.
Gift them, share them with family and friends, or combine the weeks for a longer stay.
Testimonials
"Earlier this year we thoroughly enjoyed spending one week at the beautiful Vidanta resort in Nueva Vallarta, Mexico. As world travelers, we've stayed at luxury resorts around the globe. Vidanta was a great experience and we didn't want to leave. It is a massive resort with 26 restaurants (food was great), miles of beach, it's own market and a great staff. The room was clean and modern with our own private Jacuzzi on the balcony. The lazy river was a big hit with the family and lots of kid-friendly pools and activities. There are also quiet, adult only pools that were so peaceful and stunning. We look forward to returning to this wonderful resort year after year and I highly recommend it!"
Eliza Friedman
Founder & CEO, Jewels With a Purpose
Welcome To The World Of Vidanta
Vidanta, is a MEMBERS ONLY luxury collection of beach front resorts. Reserved for members only these resorts are not available to the general public.
When you donate to the Spera Foundation USA NO MEMBERSHIP is required to book..AND you pay the steeply discounted charity rate!!! 
Located in Stunning destinations along the most beautiful beaches in Mexico, where everything has been created for happiness!
Enjoy luxurious accommodations, endless pools, world-class restaurants, live entertainment, tranquil spas, activities for all ages, and a staff that caters to your every need.
You will enjoy a vacation filled with fun, relaxation, and the very best service in Mexico.
With multiple destinations offering distinctly unique and beautiful locales to experience, every trip can offer new exciting ways to vacation with the same comfortable and friendly atmosphere. There's nothing quite like a vacation with Vidanta.
From its magical entryway to its fun-filled Lazy River, The Grand Mayan Nuevo Vallarta is the perfect setting for you and your family to enjoy your time away from it all.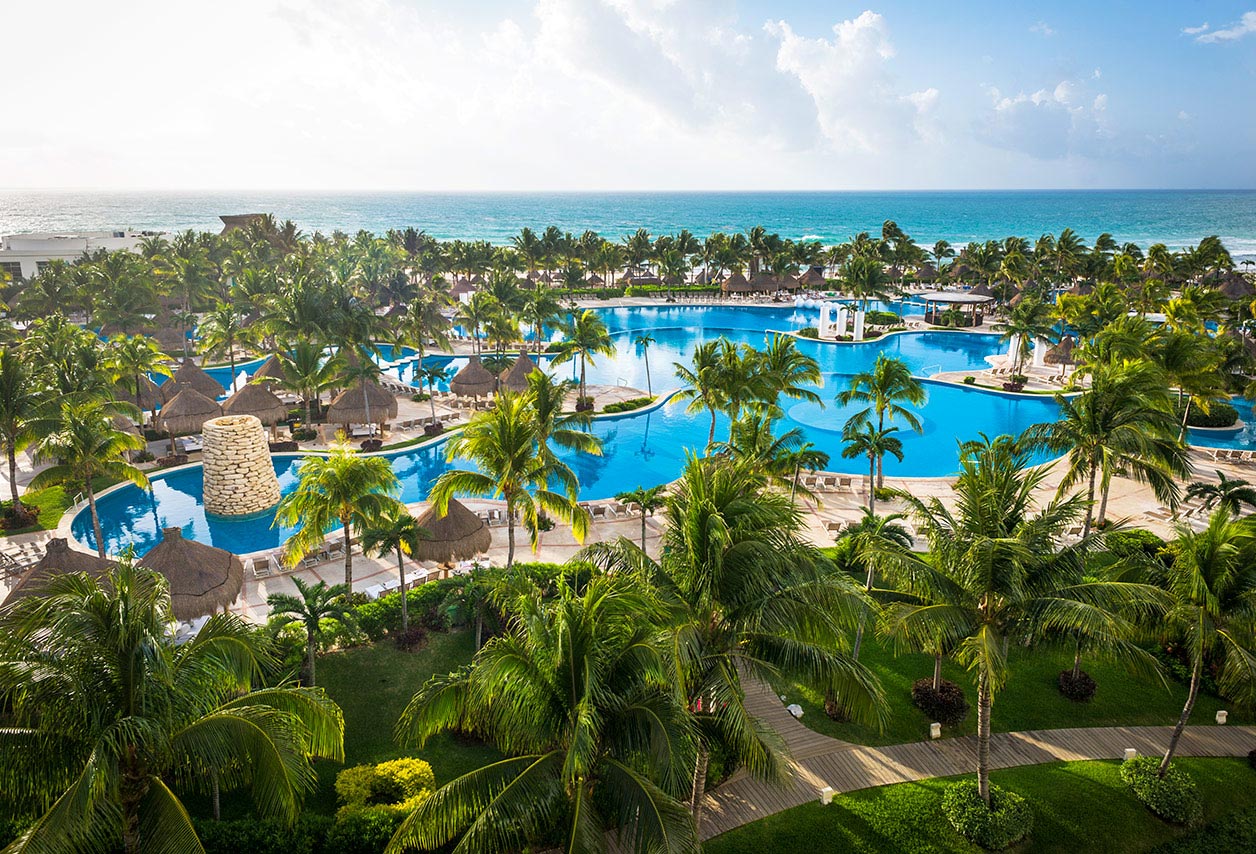 A massive Mayan obelisk greets you as you enter the lobby of The Grand Mayan Riviera Maya, welcoming you to a special world where you and your family can enjoy the life you deserve.
From the moment you set foot at Vidanta Los Cabos, you know you've arrived in a world of luxury and relaxation unlike anything ever before imagined. The arresting ringed tunnel entrance announces a different approach to beach vacationing, one that's on the forefront of dining, entertainment, and architecture trends. Welcome to the completely transformed Los Cabos.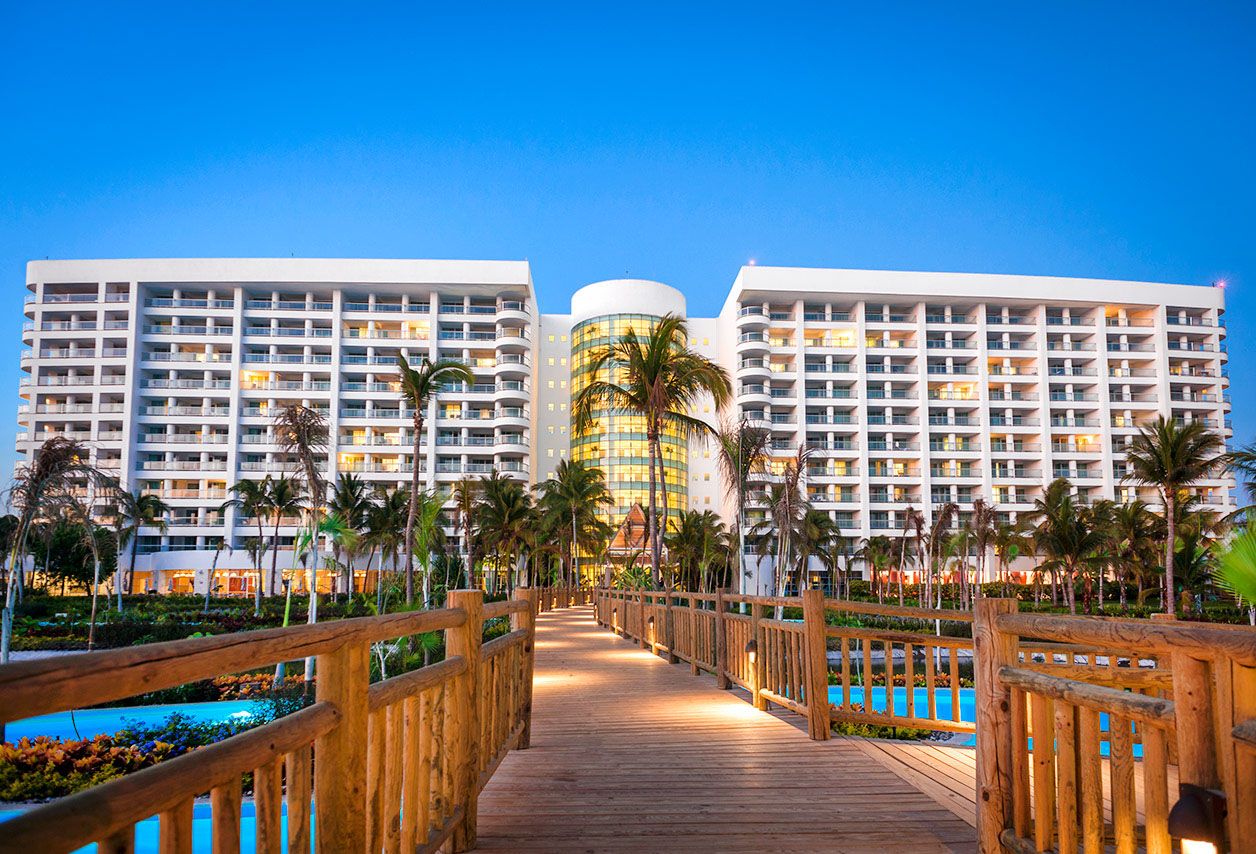 Experience the highest luxury possible at Vidanta Acapulco. The Grand Mayan pampers guests with its spacious rooms, private pools, and sprawling Lazy River.
Bordered by a unique paradise, The Grand Mayan Puerto Peñasco provides guests with a luxurious resort environment to match the spectacular natural one.
What is Included With Your Booking Donation?
No hidden costs let's break it down!
INCLUDED
7 NIGHTS STAY IN ANY OF THE 5 DESTINATIONS FOR 2 ADULTS AND 2 CHILDREN 12 AND UNDER
HOTEL OPTION AT EACH RESORT IS THE GRAND MAYAN
ROOM TYPE INCLUDED IS THE MASTER ROOM
TAXES & BOOKING FEES
12 MONTHS TO BOOK, 18 MONTHS TO STAY
NO BLACK OUT DATES EVER
CONCIERGE BOOKING SERVICE
WHATS' NOT INCLUDED
FLIGHTS  
MEALS
ROOM TAX OF $11 PER DAY ($77 for the 7 night stay)
ADDITIONAL FEE FOR HOLIDAY WEEKS - $199 FOR THE ENTIRE 7 NIGHT STAY
There are Only 8 Holiday weeks per year:
Thanksgiving | Christmas | New Years | Presidents day | Easter | Memorial Day | Independence Day | Labor Day   
UPGRADE TO A 1 BEDROOM SUITE FOR THE REDUCED CHARITY PRICE OF $299 FOR THE ENTIRE 7 NIGHTS (an additional saving of $600 over the member pricing)
UPGRADE TO THE 2 BEDROOM SUITE COMING SOON
Donate today and you are ready to book your vacation!
Fill out the donation form and submit your $2000 donation.
Within 48 hours you will receive an email with details of your travel package.
This will include detailed instructions on how to proceed with the booking service.
The email will contain your unique travel ID# and access to the booking concierge service.
Remember this opportunity is available for a limited time only!
THANK YOU FOR YOUR SUPPORT OF THE FOUNDATION 
Have an AMAZING vacation creating lifelong memories! 
Visit www.vidanta.com for additional resort details
Terms and conditions of Redemption
Terms & Conditions of Redemption: All booking requests should be submitted a minimum of 45 days in advance. This is a members only resort collection. No blackout dates. Reservations subject to availability. *Due to high demand and boutique property size (less than 100 rooms) many dates at the Cabo San Lucas property may be sold out* Holiday fees will apply during travel weeks within seven days of a holiday. Package is valid for two adults and two children, twelve and under. Additional charges will apply for guests amount exceeding the limit. Hotel/Resort taxes and fees, meals, room incidentals and airfare are not included and the responsibility of the redeemer. Estimated room tax is approximately $11/day per room. Nuevo Vallarta and Cancun-Riviera Maya locations will include one way transportation services from the arriving airport to the resort | Concierge & Booking services included. Program Room type: Master Room. One and Two Bedroom upgrade options are available at the time of booking at a discounted rate and based on availability. Package must be used within one stay. There are no refunds for nights that go unused/redeemed. Fees will apply if package is transferred. Package expires 12 months from the event date and must be booked before then. Your check-in date must be within 18 months of the event date.
This is for you. For your family. For your neighbors.
Faster Response Times for Cardiac Emergencies.
Having a defibrillator nearby could save the life of someone you know. Empower your community today.